Snow
Chirp~ Ah, the weather. Something not many of us can control but most of us tend to have some sort of disagreement with at some point or another. And if you can control it, contact me, because I will pay you a great deal of money for you to change it in my favor. I live in Canada, so this time of year is filled with large amounts of one of my least-favorite things: snow. Sadly, almost every time...
Anonymous asked: How do magnets work?
School Dances
Chirp! Are you glad to see that the ever-so-pessimistic version of Girl With Two Thumbs is back? Because I sure as hell am. As I'm sure you've noticed, this old thing I like to call a blog has a new layout! Thank you to Nayla Smith for designing the header image and tweaking the overall look. She's a great graphic designer and illustrator, so please check out her lovely artwork...
Optimistic Explanations
Ch-Chirp… I'm not sure if you've noticed, but it's been awhile since I updated this old thing called a blog. I apologize for that. As a first, I'll give you a little sneak peak into my own life to explain myself a bit. You see, Christmas and New Years was a lot of fun spent with my large family. This year I became a vegetarian, which really doesn't contribute...
My Version of a New Year's Countdown
Chirp!~ Well, as of midnight, it's the year 2011. All day people have been talking about countdowns and such, as well as things they want to do before the year ends. So I decided to combine them. My own personal countdown combined with a goal of mine can only mean one thing: A countdown of my top 5 disagreements of the year, 5 being the semi-agreeable and 1 being unbearably disagreeable....
2012
Chirp~ 2012. I'm sure you've heard a few rumors centering around this year, or more specifically December 21, 2012. For those of you who don't know, 2012 is supposedly going to reek havoc throughout the planet. I guess some Mayans predicted it back in Ancient times. Imagine what must have been going through their heads at the time. I bet they didn't think it would...
frankmunstah asked: Are you solucha? Or am i Rexen724?
Anonymous asked: Which is more annoying, phone solicitors who keep their script up even though you've made it obvious you don't care or price stickers that are almost impossible to get off and are placed directly on the item?
Anonymous asked: can you write about billy mayes
Anonymous asked: Hey, I just bought a Snuggle and i love it! It is so ichy and warm.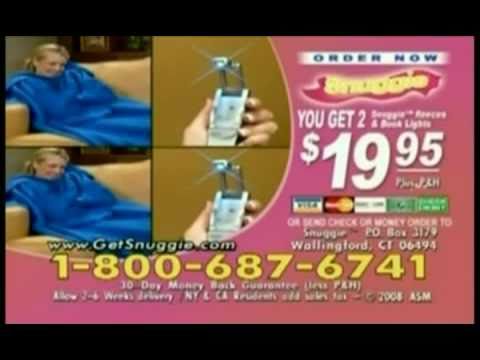 Snuggies
Chirp! Oh god, Snuggies. I remember stumbling upon a commercial for these idiotic blankets a few years ago and thinking "What the hell?". I actually thought people would want to buy these things, and was scared by the thought. I am now pleased to see that no one is all for blankets with sleeves. http://www.youtube.com/watch?v=MLXXCzvHzcI <— The Blanket With Sleeves, The...
Kesha
Chirp! Oh, Kesha. (Yes, I am spelling it without the $ replacing the S. It's not because I don't regard it. Oh, I know that stupid little dollar sign is there. I just think it would be letting her and the rest of those autotuned "artists" win to put it in. Thus, Kesha. No $.) Never heard of Kesha? I like you already. Being a teenager, I am constantly surrounded by...
Circus Clowns
Chirp! In my "Let's Talk about Me" bio page, I list my phobias. If I could have made one the most prominent, it would have been clowns. Not only do I detest clowns, but I am also deathly afraid of them, as well as having various bad experiences centering around them. Needless to say, I am not a fan of clowns. No offense if you or a friend/relative/coworker/classmate is, indeed,...
Slang
Chirp! Heeeeeey. Wassup, Homie G? Thank god I don't speak that way. As you may have guessed, today I'll be writing about both internet and just common slang used by my generation: teenagers. The sounds the now-average teenager emits are basically unreadable. Like some other language to me.  <— I google image-searched "Teenagers" and this was the first result to...
Anonymous asked: why
Burritos
Chirp! No one knows how to make my burrito correctly. My ideal burrito isn't complicated: chicken, rice, lettuce and tomato wrapped in regular burrito shell. Is that too difficult for people to comprehend? Oh, and a side of french fries too. Tonight I went out for Mexican food and ordered my burrito. The waitress looked at me like I was crazy when I ordered it, even though I've...
Anonymous asked: WHY ARE YOU CLOSED?
tumblrbot asked: WHAT IS YOUR FAVORITE INANIMATE OBJECT?
Beaches
Chirp! Before I begin, please enjoy this lovely photo of lemons and birds: My god, I love those. I would love nothing more than to talk about my love for birds and lemons, and outright infatuation with birds combined with lemons. But I have a very serious topic to discuss: the problems I have with beaches. I used to love beaches. What was there to not like? Warm sand, warm sun, water. I love...
"If you're not breaking things, you're not moving fast enough."
– Mark Zuckerberg
Christmas
Chirp! Well, it snowed this morning. I got out of bed, got dressed, browsed the internet for awhile and then got up and realized that there was snow: right there. Sneaky bastards those snowflakes are… I couldn't help but smile, not because I like snow, but that smile people have when they've just been defeated. A smile that says "Haha, you may have won this battle, but...
Pants
Chirp! Although this is indeed my first blog post, I figure I shouldn't waste time feeding any readers in the vast internet pointless information about myself, or (I really hate this one) the reasons to read my blog when I do eventually post. That's like describing the taste of livestock meat to a lion in full delicious detail but telling them they won't be able to eat it until...